Note: This clinic will be closed from the 23rd December - 23rd January for holidays.
Aloha, Welcome we offer: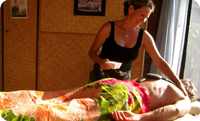 KAHUNA MASSAGE
SPA TREATMENTS
HEALING PACKAGES
QUANTUM HEALING HYPNOSIS TECHNIQUE
BREATHWORK
PRIVATE KUNDALINI YOGA CLASS
Traditional Hawaiian treatments are on the menu of upmarket spas all over the world, from the Maldives to Port Douglas. Many plush resorts have snapped up these gorgeous treatments for their guests and those who have indulged and felt the blissful touch of the islands, understand the rejuvenation that can be experienced.
Ka Huna massage originates from the Hawaiian Islands and the type that we specialise in is known as a sacred temple style massage. This beautiful form of bodywork uses a holistic approach to healing which restores balance to the body, mind and soul.
The Massage starts with a pule', prayer and follows with gentle and firmer flowing strokes over the entire body. Sometimes pohaku, hot stones are incorporated and these are placed on energy points or used in the massage strokes. Tiare, a Tahitian flower oil is also wafted around the body during the massage, as well as soothing sounds from the practitioner and specially designed music. A sarong is used for draping.
After warming up the body, the full body massage starts returning muscles to a healthy tone and the chest and abdomen begin to soften and relax. Breathing starts to slow and deepen and allows digestion to increase. As your tense muscles let go, the internal organs begin to receive a better blood supply. Deeper forearm strokes relax constricted muscle fibres and open blood vessels, unfolding yet another level of peace.

The complete relaxation during the massage allows all nerves to soften and a renewed sense of energy emerges. As the massage draws to its completion, hot towels are applied to the body along with a Hawaiian balancing/blessing. By the end of your treatment a mediative state or heightened awareness of the present moment comes into being which allows emotional and spiritual balance.

This holistic massage is useful at any time and as often as needed. It offers excellent results for stress, depression, exhaustion, discomfort and injuries, confusion, grief or loss, ongoing illness, work or relationship issues. Ka Huna massage goes beyond just making the body feel comfortable, it considers the energy flow within. It's goal is to restore the whole - both external and internal to a state of balance.
* When you combine massage with other techniques like meditation, sound healing, etc you get even better results, so I offer a full healing menu to get the very best from your time with me. We are constantly picking up negative energy from outside our control so cleansing this from body, mind and spirit allows us to be 'Pono', back in balance again. To love ourself is to be positive, to be happy, to be here now, to be confident, to be focussed and to be love.*
See Quantum Healing Hynosis technique for deeper understanding of your life and your purpose.
Check out our testimonials!
Serving the Gold Coast Community since 2007
Please LIKE our facebook page! Click on the FB icon on the top of this page or Instagram: kahuna_bliss_healiing so I may share the aloha with you and you get all the recent news.
Click on my LINKS page (below) to find some local products/workshops etc that might help or assist you in your journey to health and greater well being.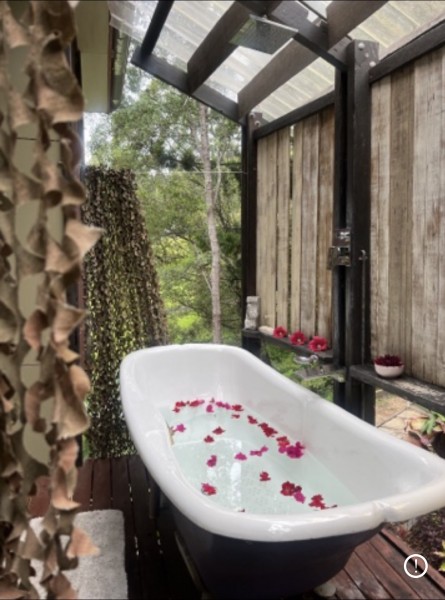 Book in for a massage and spa treatment
Watch Videos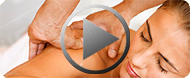 Ka

Huna

Massage
Training completed with

Mettes

Institute.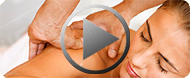 Ka

Huna

Massage Promo

Book Now With Karen