Quantum Healing Hypnosis Therapy
Quantum Healing Hypnosis Technique
It is a profound healing session which can bring a significant transformation into your life. I will assist your subconscious to work through a past life experience - time travel!.....addressing the obstacles that can be carried over into your current life time, healing that part and connecting the dots. We will access your higher self to get answers to many questions that are presenting to you in this life and recognising your life lessons.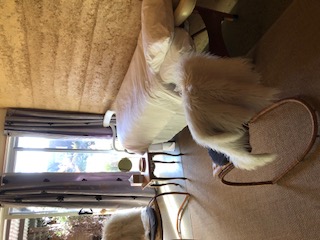 qhht is a very powerful tool to access the all knowing part of ourselves - our higher self. In this safe and supportive environment you gain clarity on personal issues, find insights and investigate your potential. It helps to break through limiting beliefs, release blockages in energy flow and tap into the creative power held withiin. It can also be a physical healing of the body.
Most people will have some level of awareness while in the hypnotic state and there is no risk of doing anything that isnt in your highest well being. This is not the common hypnosis which is shown on TV or stage productions. Your safety is of the highest priority.
You will receive a deep state of relaxation similar to between the awakening and sleep state called theta. This state helps communication with the subconscious which is the guardian of all knowledge and information. It is within all people and takes very good care of them and looks after them in every moment of life. It knows the person and can help to understand the connections and emotions within. It is the Quantum field, where anything is possible.
More insights into Quantum States:- If you want to explain how electrons move through a computer chip, how photons of light get turned to electrical current in a solar panel or amplify themselves in a laser, or even just how the sun keeps burning, you'll need to use quantum physics. Mathmaticians and physicists generally accept the fact that the world is fundamentally goverened by quatum rules. Our bodies and minds are goverened by a confluence of classic and quantum laws of physics. Quantum biology explains how the mind affects matter, which we know it does, like the placebo effect and psychosomatic medicine; how you're feeling connects to how you are physically and vice versa.
Qhht was developed by Dolores Cannon who worked in the field for over 45 years. She wrote 18 books on the subject and shared what she discovered during her amazing sessions. Dolores travellied the world teaching her method to expand the vision making it more accessible around the world. You can see her on Youtube.
If you have tried other therapies like mindfulness, breathing, or pschotherapy but nothing has yet done the trick, perhaps its time to reach out and try the Qhht way. Quantum Hypnosis is a key to help a person reach their true potential in this lifetime. Definiately a MUST do,
A session includes; a chat about your life journey so far, reviewing your questions, induction into hypnosis, guidance through 1-3 past lives or other experiences, asking the higher self your questions and time to reflect after the session. During the hypnosis you are resting on a cosy bed with a doona so you are very comfortable. After the session clients usually come out with a feeling of awe and wonder.
Sessions are up to 4-5 hours in duration. I will send you more information upon booking. You will be required to write down up to 12 questions you would like to know the answers to. I can helpyou with this. On the day you will receive a recording of the session for further healing and reflection.
Come and explore soon!
Testimonials-
Karen facilitated my Qhht session beautifully, as she helped me explore a past life that resonated with my current experience. After the session, I was on a high for a few days with the new perspectives and understanding I gained. It brought clarity to my current journey and confirmation that I am on the right path.
Lynsey, 2023
I loved your cosy space and your manner. I felt very safe and comfortable to soften into the hypnosis. It was deeply relaxing and enjoyable following my stream of visualised places, times and circumstances. These affirmed for me that life can be easy, playful and celebratory - it needs no justification! During the last part, as you talked to my subconscious I felt that I was telling myself what I already knew. There was no sense of accessing a deeper part which I was unaware. It felt like reinforcing already held ideals. Thanks again for your wonderful work.
Andy, Currumbin 2023
I had a beautiful and insightful QHHT session with Karen. She listened intently and gently guided me through the process. What came through was unexpected and very insightful. This was my first time going through a hypnosis process. I felt safe, comfortable and left feeling deeply relaxed, present and with a lot of clarity. Karen really held a beautiful presence and a supportive space. Everything was done with care and integrity throughout the whole session.
Katelyn 2023
My Qhht session with Karen was a powerful experience. Her guidance from the time of booking was clear and easy. I felt very well prepared and informed prior and upon arrival and with all further instructions. I felt warmly held and instructed to enter the hypnosis with ease. Karens voice and energy, her heart full with a passionate approach is perfect for this work. It was very profound for me what I came to see and feel. Karen recorded the session and it has been great to listen to it again.
The insights I have received from this session are helping me further to remember who I am, where I come from and why I am here. I am very grateful to have had the opportunity to work with her and I highly recommend it.
Tanya